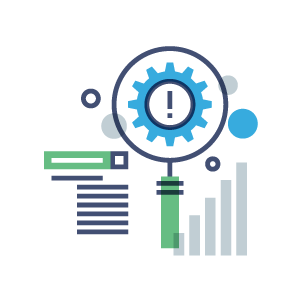 Our little Austin SEO agency rocked their world.
Then we added $50K in value with Google Grants.
PPC & Non-Profits:
The Miracle Foundation Story
Working Miracles with a $10,000/mo. Google Grant
Client Background
Using PPC for a non-profit presents unique challenges. But when that PPC account is taking part in Google's AdWords Grant Program, the challenges multiply. That was the situation with the Miracle Foundation, a non-profit that brings life-changing care to the world's orphans.
The Miracle Foundation was founded in 2000 as a way to provide orphans with a life of safety, hope, health and education. Their PPC programs needed to accomplish two essential goals: build awareness and generate newsletter signups. In addition, donations and sponsor campaigns were run at key holidays.
Special Challenges
The AdWords Grant Program provides up to $10,000 per month of AdWords spend. But the campaigns are limited to Search only, and the maximum bid for any keyword is only $2.00.
In addition, the client has two distinct sites: one global and one hosted in India.
The PPC Process and Results
In Q2 of 2013, the Miracle Foundation started their PPC program. That quarter yielded 56,124 impressions, but only 115 clicks…a click-through rate of just .2%.
We took over campaign management in the first quarter of 2015, when the account had a CTR of .42%. After extensive keyword research used by likely prospects in the U.S., India and globally, we created all-new campaigns and ad groups to take advantage of a larger but more targeted pool of search terms. We worked with the client to create landing pages that would support the new campaigns, while remaining true to their message and respectful of Indian culture.
By Q2 of 2015, impressions had risen to 407,804. And clicks had jumped to 7,640. By October of 2016, a single month was showing 195,117 impressions and 6,381 clicks…a 15,000% improvement in CTR.
| Metrics | 2014 | 2016 |
| --- | --- | --- |
| Impressions | 1,077,594 | 1,065,224 |
| Clicks | 4,660 | 32,736 |
| Cost Per Click | $1.78 | $1.57 |
| Click Through Rate | 0.43% | 3.07% |
| Search Impression Share | <10% | 19% |
| Total Cost* | $8,299.21 | $51,526.84 |
| Top of Page %age Rate (All Words Avg.) | N/A | 74.89% |
*Because this is Google grant money, higher spend = greater success
When we maintain years of SEO success for a client, we understand the  PC search market that much better.
PPC ROI: A Unique Issue in Measurement
Since the Miracle Foundation's PPC goals are primarily exposure and newsletter registrations, a dollar value per conversion has not been set.
Issues with the client's hosting service and website theme further complicated metrics, as we had no functional way to track conversions (registrations) from our end. That changed when they moved to a new site earlier this year, and were able to integrate code to count registrations as conversions. The numbers have been dramatic. In September 2016, the campaigns brought in 53 conversions, with a CTR of 3.14%. In October, there were an additional 47 conversions and a CTR of 3.27%, all accomplished with a maximum per click bid of $2.00.
The goal for increased exposure is also being met. Since our acquisition of this account, there have been over 2 million impressions, with eight ad groups averaging over a minute per visitor. Nine ad groups earn an over 70% impression share, and 92% of visitors via PPC are first time visitors.