RefreshWeb is a complete solution to outsource PPC and SEO services
We're competitive analysis, keyword research, B2B content strategy and a top PPC marketing agency.
We like to joke that our corporate mission is to "bend Google to our will," and in practice, it's mostly true. When we make changes, we see your rankings go up, sometimes in just a day or two. That makes our work a lot fun; but it's a special client who trusts us to make all the changes necessary.
Our B2B marketing expertise and 15 years' experience deciphering Google's rules, research methods and best practices will help your company increase its visibility to your target market. What does RefreshWeb bring to the table?
Most prospects look on the web to find a solution to their business problem. It is mission-critical to understand the 'rules of the road' — how Google reads, archives and ranks various digital resources and assembles a SERP (search engine results page) in response to a keyword query. It is also important to have a Google-certified PPC marketing agency which knows how to use paid search effectively to efficiently increase your company's search presence and conversions.
Many SEO agencies love hiding behind the "black box," a mysterious and allegedly potent technological interface that provides The Answer. Don't ask how it works because…they don't know, and they'll treat you like you're not smart enough to get it.
RefreshWeb does not work that way. We have some powerful tools that we developed ourselves, that are proven to work for our clients and that we can explain in clear language. In the end, Google and RefreshWeb share a critical insight: it is about deciphering human behavior and providing desired information. Armed with this insight, we build a search strategy around your prospects' needs. We use all the tools available to us in organic, paid search and a page-by-page content strategy to provide you with a complete search agency approach. And because we are both marketers and writers, we motivate visitors to engage more deeply with your site…it all comes down to quality content.
We have worked in corporate marketing for decades; we understand the marketing process and how organic and paid search fit within it. That is what makes us a truly complete SEO services and PPC marketing agency for B2B clients.
Our B2B marketing expertise and 17 years' experience deciphering Google's rules, research methods and best practices will help your company increase its visibility to your target market.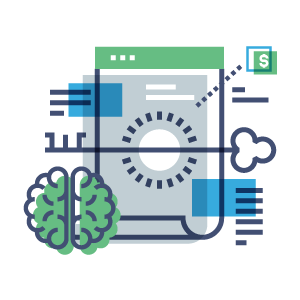 Working with RefreshWeb
What RefreshWeb needs from your company to get started:
We have developed the RefreshWeb Engagement Initiator, which captures all the information about your business, your products, sales strategy and market share to get up to speed quickly, and start improving your company's organic and paid search performance.
This requires receiving access to your Google Analytics and AdWords accounts, a description of your business and customer as your company perceives them, and a list of search terms your team believes would be important queries. We will expand that list and go through a rigorous analysis to determine the terms where you have the best shot at winning…and where your competitors are weak.