We have grown to depend on RefreshWeb for all aspects of search marketing. It's clear that they put our needs first, and have provided the leadership we needed to move aggressively into search and social media marketing. I would not hesitate recommending John and his team to companies looking for an SEO agency.
RefreshWeb worked to develop and optimize SEO for our website. We have skyrocketed in the target keywords and as a result have gained new donors and received a call for quotes from USA Today! I would highly recommend RefreshWeb to anyone wanting to increase their presence on the web!!
We have had amazing success with RefreshWeb, having gone from unranked to page 1 in just 9 months on 5 of our most important key terms. RFW approaches SEO from a marketing perspective (how to make the copy readable and enjoyable, without awkward keyword stuffing). I would not hesitate to recommend John and his team.
For over ten years, we've had great results from our work with RefreshWeb – we've been at or near the top of search rankings for our target terms through several changes of algorithm over several years, which has made all the difference to our business. John has been nothing but lovely, friendly and patient, and we've found him knowledgeable and proactive in notifying us of upcoming changes or actions we can take on other fronts to increase our search visibility. Thanks RefreshWeb for making it easy to reach new and potential clients.
I've worked with John and his team on many projects throughout the years and he always delvers top notch results. He makes excellent suggestions and recommendations throughout all phases of a project, including information architecture, design and development. The result is consistently a website that not only drives qualified traffic but converts that traffic into something meaningful to the client. I will continue to recommend John and his team.
RefreshWeb knows what they're doing when it comes to websites, optimization and the future of the Internet. We rely on them for their service and their sound advice. And, most importantly, they are there when you need them. Not voicemail. Not an automated message. Real people to speak to who have answers and provide you what you need for an effective website.
Our company has a complex and ever-changing marketing strategy, but John keeps us in the top search results regardless of what direction we go. He's also always on the cutting edge of SEO and often brings us opportunities as new tech is released (LinkedIn sponsored posts etc). We rely heavily on the RefreshWeb team and their excellent analytics!
I've had the pleasure of working with John and his marketing company and have recommended RefreshWeb to everyone who asks about SEO. Every chance I have had to work with John and his team, I've walked away learning something new, he is creative and effective at all levels of an organization. Simply put, he gets results!
John is that kind of creative, hard-working, no-excuses individual that everyone wants to have on their team. At ROSS, he was instrumental in establishing corporate brand and awareness, launching new products, and developing measurable campaigns for driving sales leads. Simply put, he's the most effective marcom professional I've been associated with.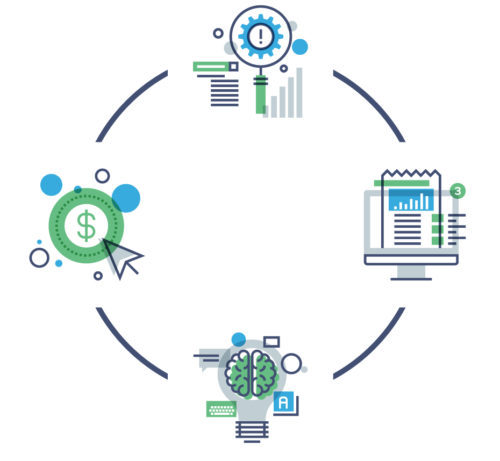 Talk to an Austin SEO Expert
Our goal is to understand our clients' business, their objectives and their competition, then recreate their website in a way that increases new visitor traffic from 2X up to 30X over time. The right keywords, the right content, the right architecture…it's marketing magic.