Paid Search FAQs (PPC and AdWords)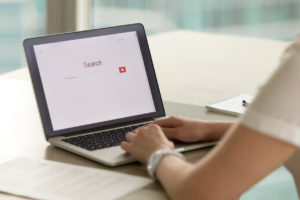 There's not anything quite so disappointing as getting a call from a client and having them ask if this offer they got is legit: "We can get your site on the first page of Google, guaranteed, for $100…today!"
Talk about too good to be true…did the client realize anyone can use paid search to get their site on the first page, today? Or did they think through the fact that they ACTUALLY want to show up for 100 terms, not just one…and 100 terms times $100 per term is $10K/month?
It's the paid search FAQs which don't get asked which drive us crazy; and we're only to happy to give you straight, honest answers to your questions about AdWords, PPC and social media paid search.
The Changing Role of PPC
The world of PPC has changed radically over the past year or so, as Google works to force clients to spend money on PPC, rather than showing up organically based on the merit of their content. Once you get past the ads and the map and the marketplace, the #1 position organically may be #9 on the page…and people simply don't have a lot of patience to weed through all the options presented.
That's why our mastery of AdWords is so important…we can make your ad stand out, we can drive clients directly to multiple pages on your site, we can measure every conversion and give you the cost:benefit analysis on individual search phrases, or topics, and we can track phone calls and collect information on the landing page which let's you follow up with every prospect. And as Facebook, LinkedIn and other social media start going after advertising dollars, there are some real bargains out there…especially for B2B clients.
Still looking for some PPC answers before you give us a call?  No problem! Here are some the questions we hear most often from prospects and new clients alike.
Isn't Paid Search just a matter of spend more and get more business? 
Oh, if only!  But really it's a lot more complicated than that. It's entirely possible to spend your entire marketing budget and get absolutely zero new business. Yes, we said that…because it's true. Without a solid strategy, including the right keywords, the right ads, and the right landing pages complete with carefully crafted calls-to-action, you could be lining Google, Facebook or Twitter's pockets without bringing in more of what you need…customers!
Google says they'll create and run our B2B AdWords account for free. Why should we pay someone else to run it? 
The old adage of the fox guarding the hen house comes to mind whenever we hear this question. And it's not just Google. Several paid search marketing platforms very "generously" offer to make all of the decisions for you. And then to bill you for all of the clicks they generate. Unfortunately, their motive is never to get you the most results for the lowest possible spend! Nope. While we'd never say that they're not being honest, we will say that the choices made by these programs usually (okay, always) result in higher spends overall and higher costs per conversion than you could get with a well-run agency plan.
We've tried PPC advertising, and it just didn't work for us. Either we had no clicks, or lots of clicks and no sales. Why should we try again? 
It's so easy to start a paid search campaign. And so easy to get off base, too. Some companies start by including every word in the book, including single terms like "booking", "custom" or "wholesale." That approach can quickly run up the costs…and the bounce rate! Scary stuff!
Others stick to in-house phrases, industry jargon or acronyms only employees and vendors know, and then give up on AdWords when impressions and clicks are nearly non-existent. Some forget about landing pages, and others create a single ad to use over and over, regardless of the ad group or keywords.
But don't feel bad if AdWords or social media PPC didn't work for you. It's a lot more complicated than it first seems — which is why you need certified, experienced professionals to sort through all of the details.
Does Paid Search work for B2B businesses?  I thought that was just for retail.
Actually, paid search is a great choice for B2B marketing. Busy professionals need answers, resources and solutions NOW, and they often don't have time to dig through pages and pages of organic results trying to find what they want. Paid search lets you put your products or services right there in front of prospects, complete with handy links, phone numbers and a landing page designed just for them, based on their search. What could be better?
What kind of B2B businesses have you worked with? 
We've pretty much touched the whole B2B spectrum, from finance to pharmaceuticals and from manufacturing and shipping to construction. We work with for-profit and non-profit entities.
And we understand industry regulations and the governmental messaging limitations imposed on companies in legal, medical and some financial specialties. We run campaigns in the U.S., Canada, India, the UK, Europe, Australia, the Far East and Middle East, so we stay on top of messaging and regulatory requirements across the globe.
What the first step in setting up a Paid Search account management plan at RefreshWeb? 
As with everything we do, we start by listening. We listen to your goals and needs. We listen to your prior experiences with pay-per-click marketing. We listen to your budget concerns.
After we've listened to everything you want and need from PPC, we'll start working with you to create a plan to make it happen. What that involves is different for every client — because no two clients have the exact same goals, needs, experience and marketing spend. But that's the beauty of our hands-on approach. Out with the cookie-cutters!  In with custom designed and carefully managed paid search!
---
Call us to start the conversation. Or fill out our super-short-and-sweet contact form and we'll get back to you!